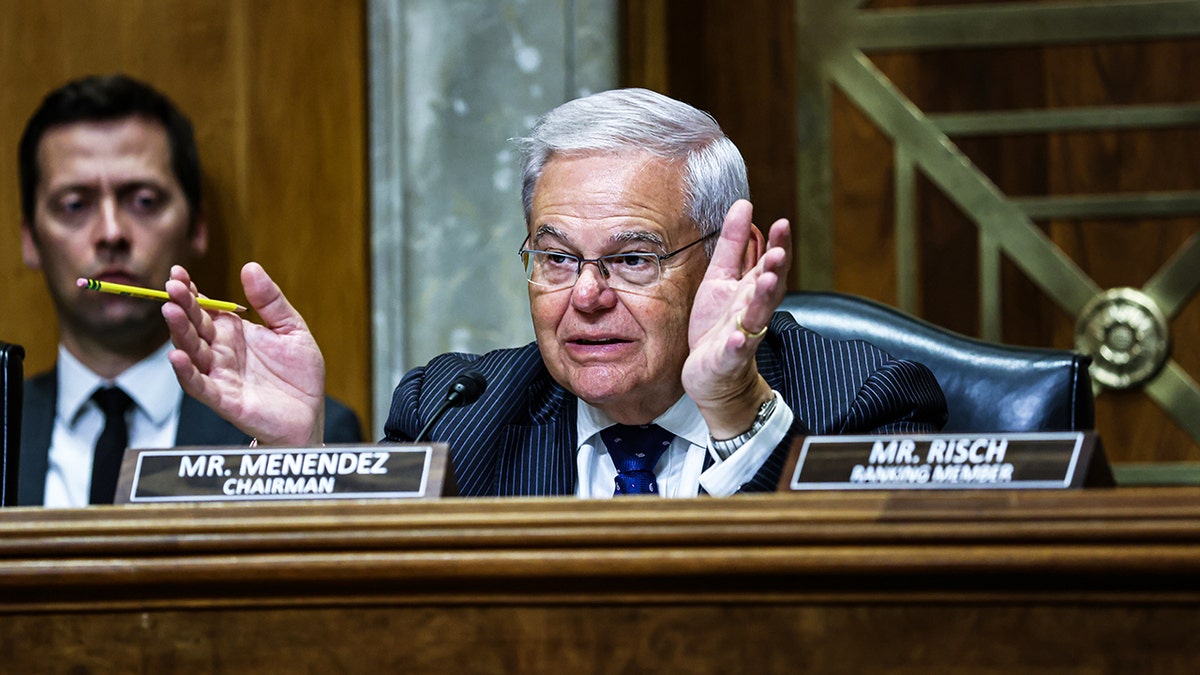 Democratic New Jersey Sen. Bob Menendez is being charged with bribery offenses in a federal indictment out of the Southern District of New York to be unsealed Friday, prosecutors announced. 
"A press event will be held today at 11:00 a.m. to announce the unsealing of an indictment charging Robert Menendez, U.S. Senator from New Jersey, and his wife, Nadine Menendez, with bribery offenses in connection with their corrupt relationship with three New Jersey businessmen," the U.S. attorney's office posted on X. 
NBC News 4 reported Monday that the FBI and IRS criminal investigators are attempting to determine if Menendez or his wife had taken up to $400,000 worth of gold bars from Fred Daibes, a New Jersey developer and former bank chairman, or his associates in a swap for Menendez reaching out to the Justice Department to aid the "admitted felon" accused of banking crimes.
This is a developing story and will be updated. Fox News' Joe Schoffstal contributed to this report.