The scene of the deadly wildfires that devastated the Hawaiian island of Maui was captured in satellite imagery from the International Space Station last weekend. 
An Aug. 12 image, shared by NASA, shows the community of Lahaina on the coast at the lower left. 
The space station was orbiting 259 miles above the Pacific Ocean, according to the space agency. 
Previous Maxar Technologies satellite imagery includes tighter shots of Lahaina, with "before-and-after" pictures revealing the extent of the destruction that took the lives of more than 110 people. 
HAWAII GOVERNOR VOWS TO PROTECT LOCALS FROM OUTSIDE BUYERS SEEKING REAL ESTATE OPPORTUNITIES IN MAUI
Previously lush and green landscapes were charred by the wind-fueled wildfires, with "after" images largely brown and gray.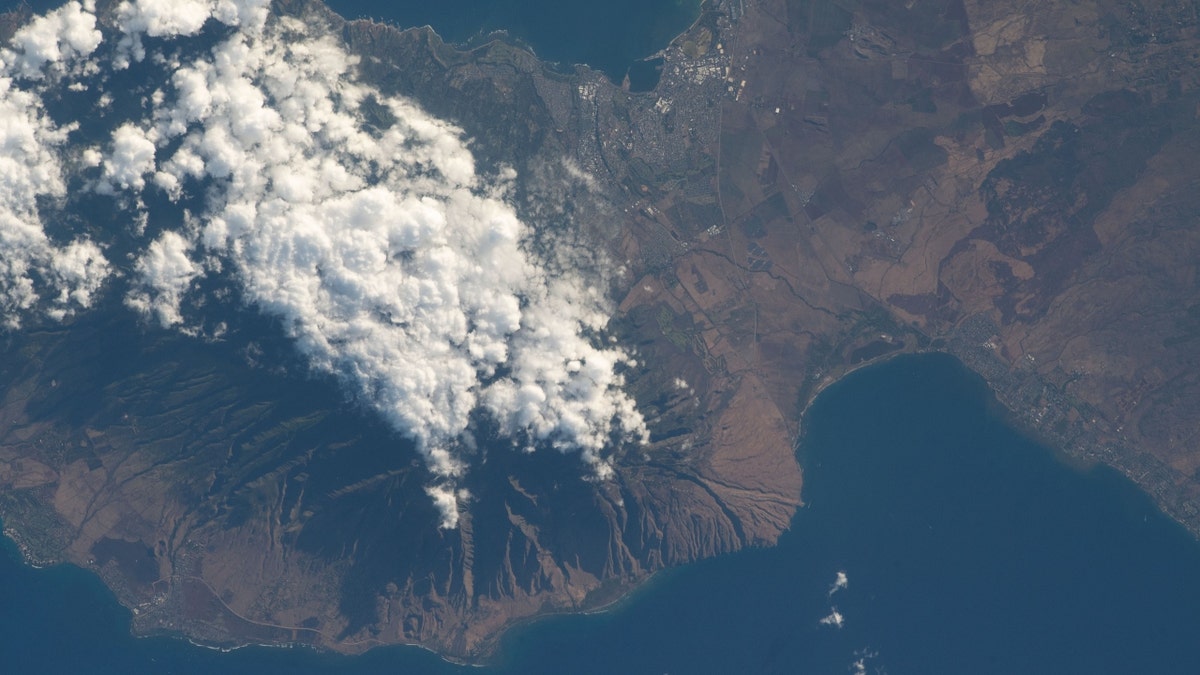 Residents were forced to flee their homes – some directly into the ocean – and many are still missing.
As the death roll rose to 111 on Wednesday, the leader of the Maui Emergency Management Agency defended not sounding sirens during the blaze. 
Hawaii has what it touts as the largest system of outdoor alert sirens in the world, created following a 1946 tsunami that killed more than 150 people on the Big Island.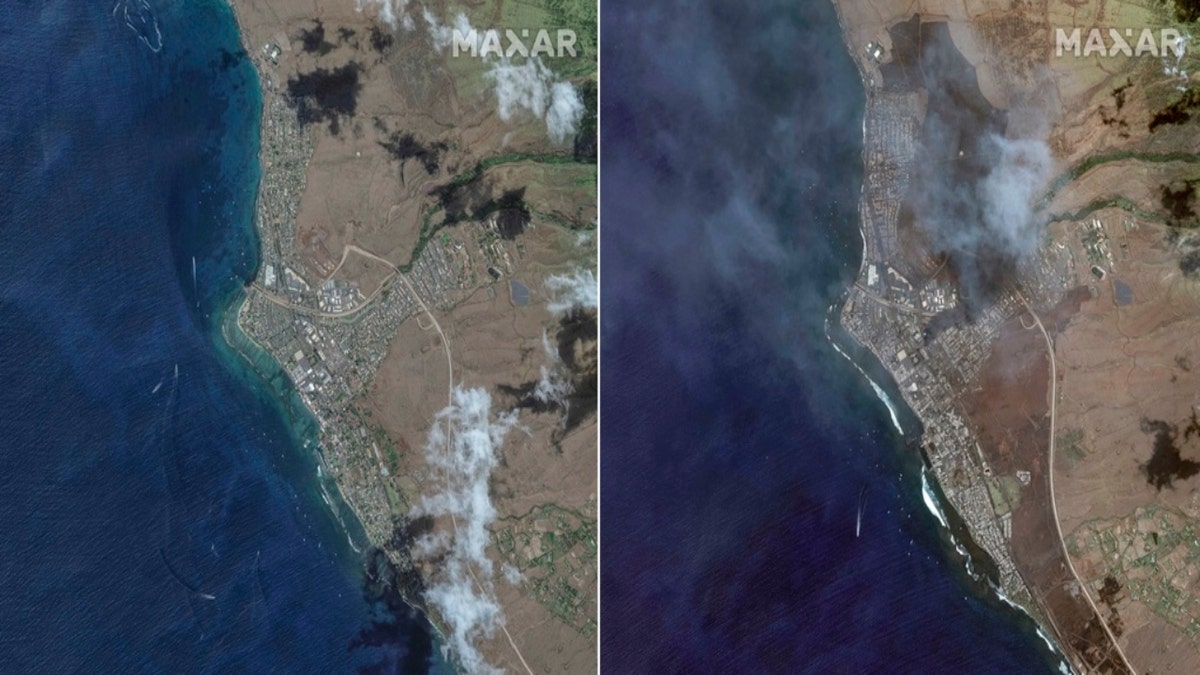 MAUI WILDFIRE DEATH TOLL REACHES 110, IS EXPECTED TO RISE AQS RECOVERY EFFORT CONTINUES
"We were afraid that people would have gone mauka," agency administrator Herman Andaya, who used a Hawaiian navigational term that can mean toward the mountains or inland, said. "If that was the case, then they would have gone into the fire."
On Tuesday, Maui officials said in a post that the fires have mostly been contained – but noted that contained does not mean extinguished.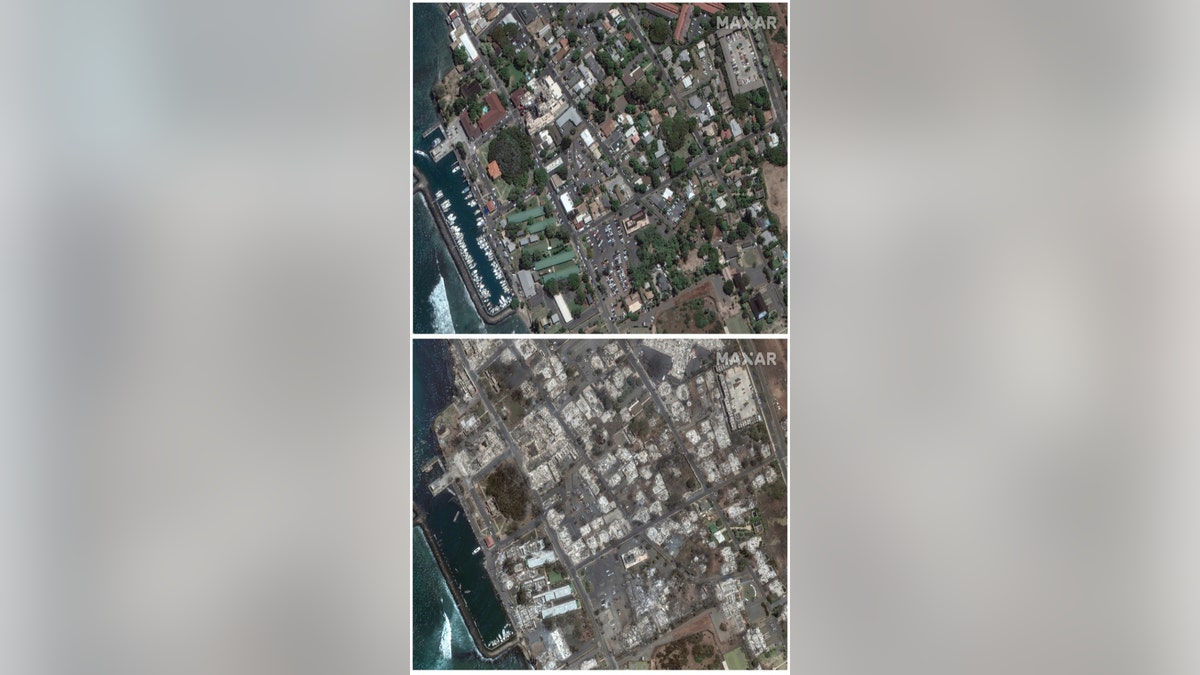 "Know that our hearts are with every family," Gov. Josh Green said in a press conference on Wednesday.
While the start of the wildfires, the deadliest in the U.S. in more than a century, remains under investigation, an Associated Press analysis of FEMA records found that Hawaii is increasingly at risk from disasters.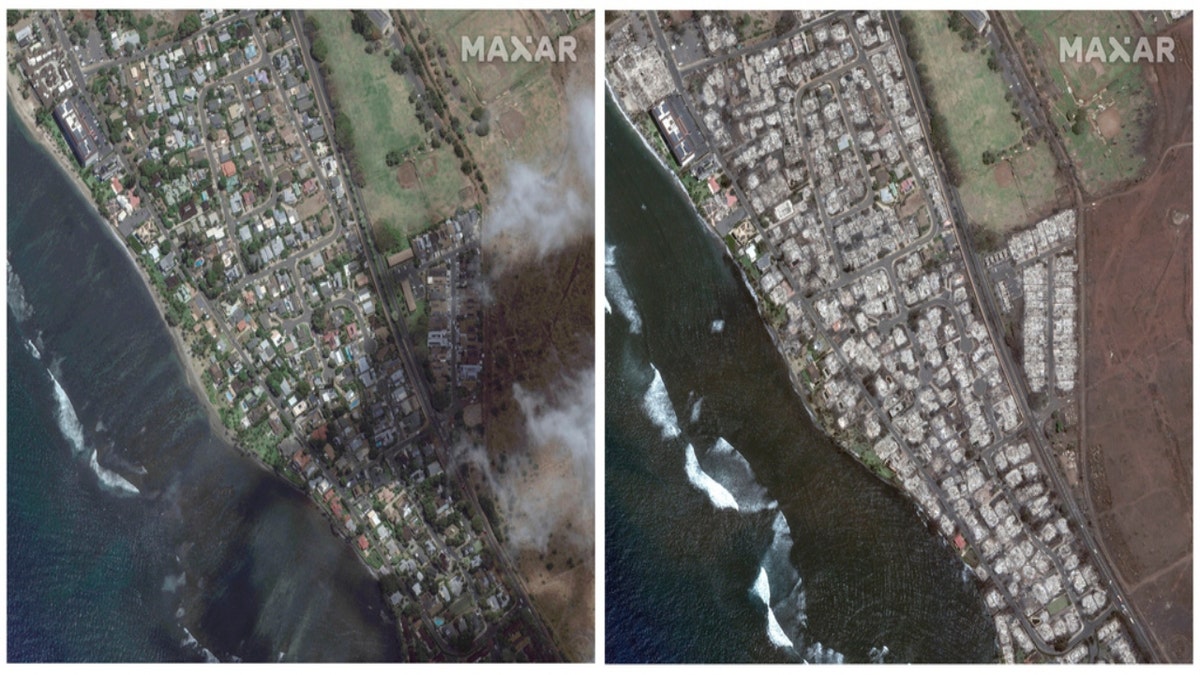 CLICK HERE TO GET THE FOX NEWS APP
President Biden and first lady Jill Biden are expected to visit Maui early next week.
"Like we saw in the pandemic, decisions we made can affect everyone across the islands. So what we're saying now is travel should not be to West Maui. But the other parts of Maui are safe," Green said Thursday, according to FOX Weather. "And the rest of the state, of course, is also safe."
FOX News' Sarah Rumpf-Whitten and The Associated Press contributed to this report.